We believe in affordable, quality jewelry.
We aim to offer durable, well-made pieces at a fair & transparent price point.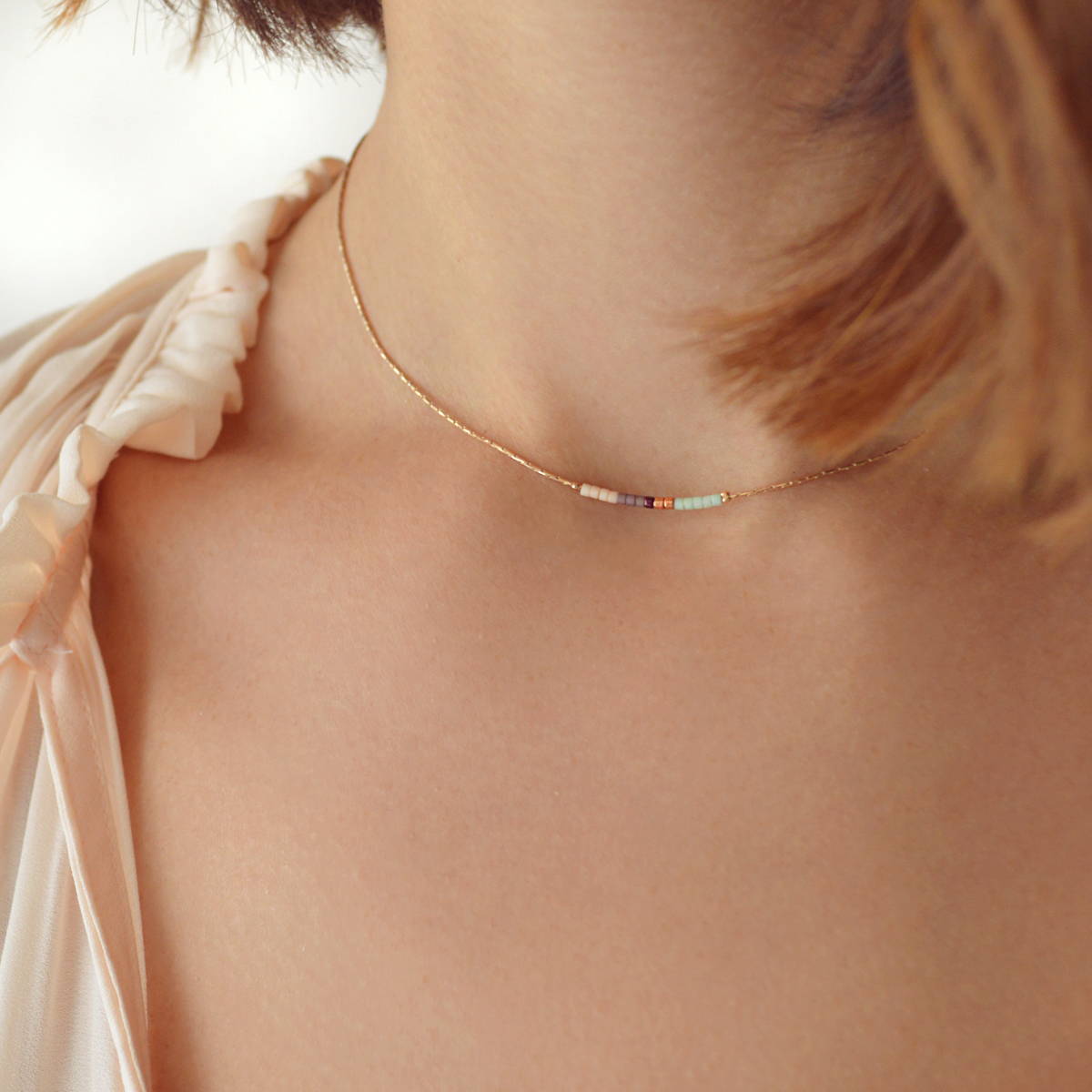 My name is Sarah, I was born and raised in Paris, where I founded Kurafuchi.


As a teenager, I loved to collect and stack friendship bracelets but finding my size was always an issue, so I decided to make my own. Soon, all my friends and schoolmates were rocking my customized bracelets and I was spending all my free time in parisian bead stores and flea markets.
In 2014, what had started as a weekend hobby became a full-time job as the first Kurafuchi line emerged from a desire of originality and affordability. Soon, I couldn't make the jewelry quickly enough to keep up with orders so I surrounded myself with other jewelry enthusiasts to assist me in the making of the collection. A couple of years later, in order to expand our offering I started working with local jewelry manufacturers to offer a larger variety of design options, plating and finishes.
Today, we continue to evolve with a growing collection, including a permanent line (our Signature collection) seasonal pieces which are often limited editions, and personalized pieces that are perfect for gifting.
Nothing makes me happier than to see our jewelry being worn & enjoyed by lovely people all over the world ♥

From the first day I founded Kurafuchi, I intended to be faithful to my own values. That means maintaining ethical, responsible and cruelty-free production methods.
All our pieces are free of any animal-based material.
Respect of working conditions is our top priority when choosing a manufacturing partner or material supplier.
The partners involved in the plating, soldering and finishing are all locally based, which ensures European regulations are respected and environmental and human standards are met.
We also aim to keep our production volumes responsible in order to limit waste, which explains why our sold-out designs may take some time to get restocked.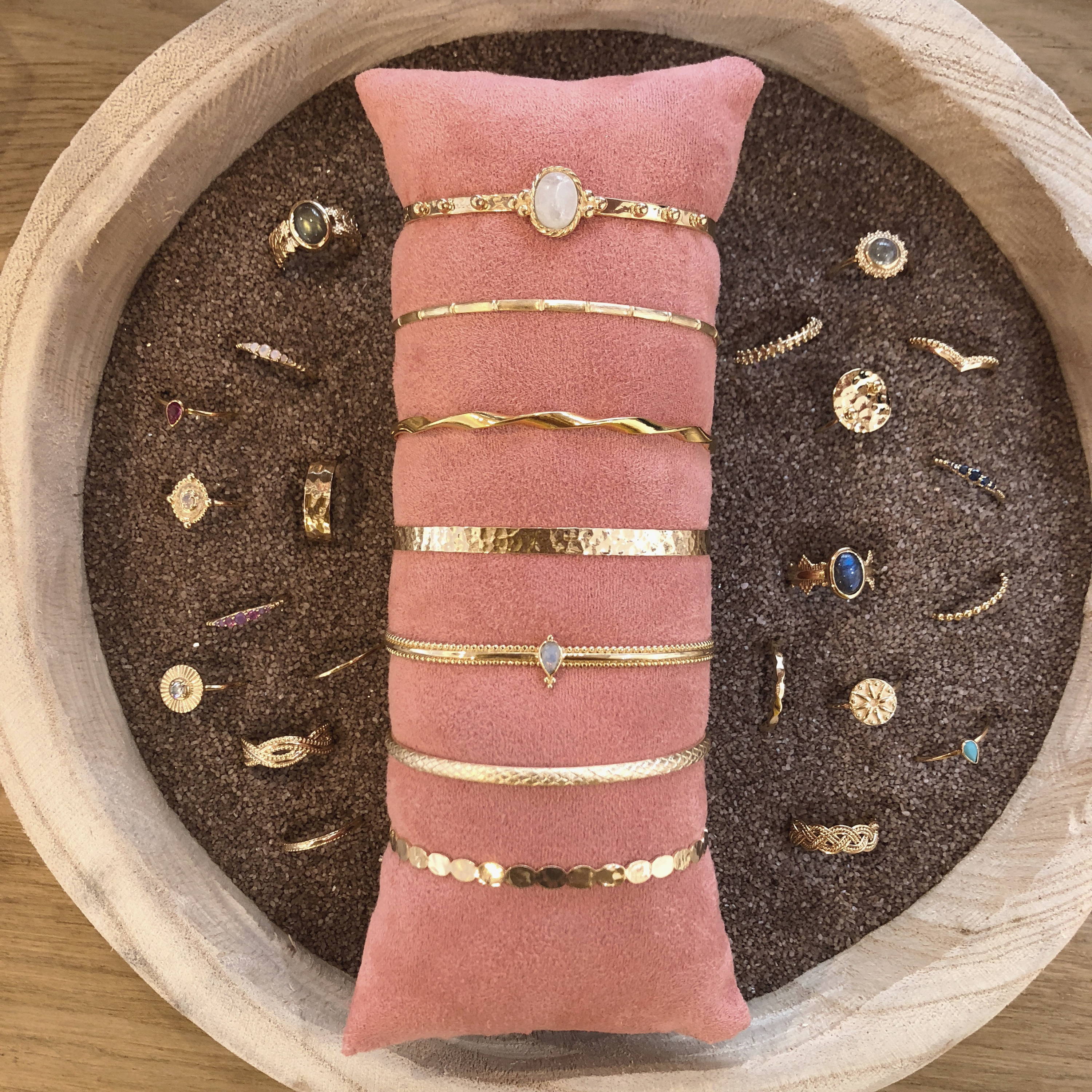 We produce about half of our collection ourselves in our parisian workshop.
We use carefully selected materials and components, assembled with great care & attention to every detail by a dedicated team of people.

No middle men : we are the only place where your can find Signature Kurafuchi Designs. This way we can give you the best possible price and a strict quality control of every piece coming out of our shop.

For pieces that require heavier machinery such as wax modeling, casting, or soldering, we partner with qualified experts in each field.
For other designs, we work with jewelry manufacturers who are known for the quality of their production.

All our jewelry designs, including plating, are made in accordance with the European environmental & safety standards. Our pieces do not contain any nickel or lead. We use brass or sterling silver as our base metal, in order to prevent allergic reactions. The pieces are then dipped in a 18k gold plating solution.
We are all unique & different, therefore our jewelry should be able to adapt to our figure and our style.
Our pieces are conceived with this in mind : every item in our collection is designed to be mixed & matched with others. With these endless layering options you can steadily add to your collection, complementing your existing pieces rather than replacing them.
We offer a wide range of colors, gemstone types, sizes & lengths to let you match your jewelry to your personality or the personality of the person to whom you're gifting the piece.
We control, package and ship all orders ourselves. From Paris with love ♡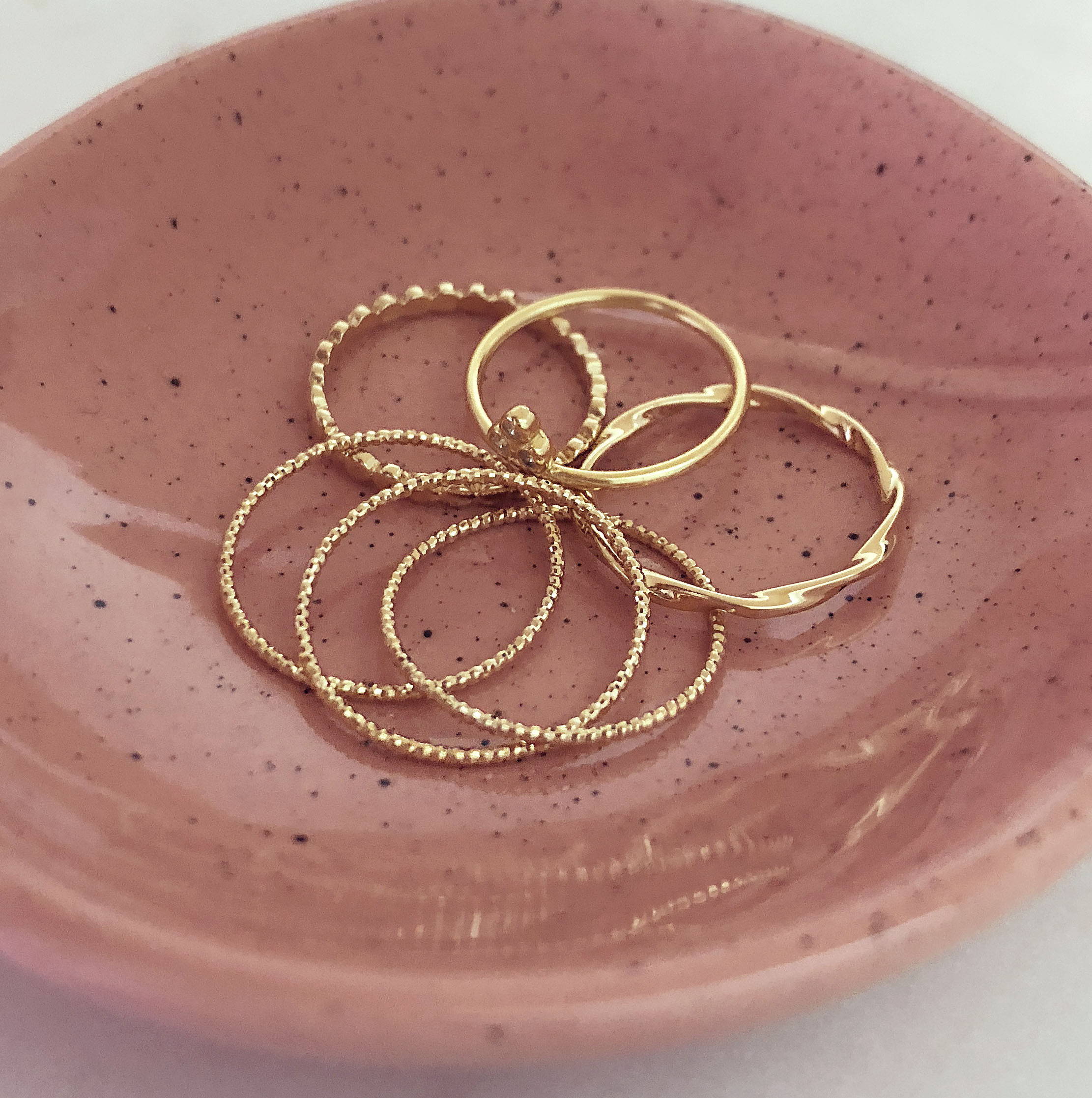 KURAFUCHI in a few words...
Jewelry made with you in mind
New designs every week
Quality at affordable prices
100% cruelty-free